Rachael Lampa is a Dove Award Winning Christian Singer. This is her debut album.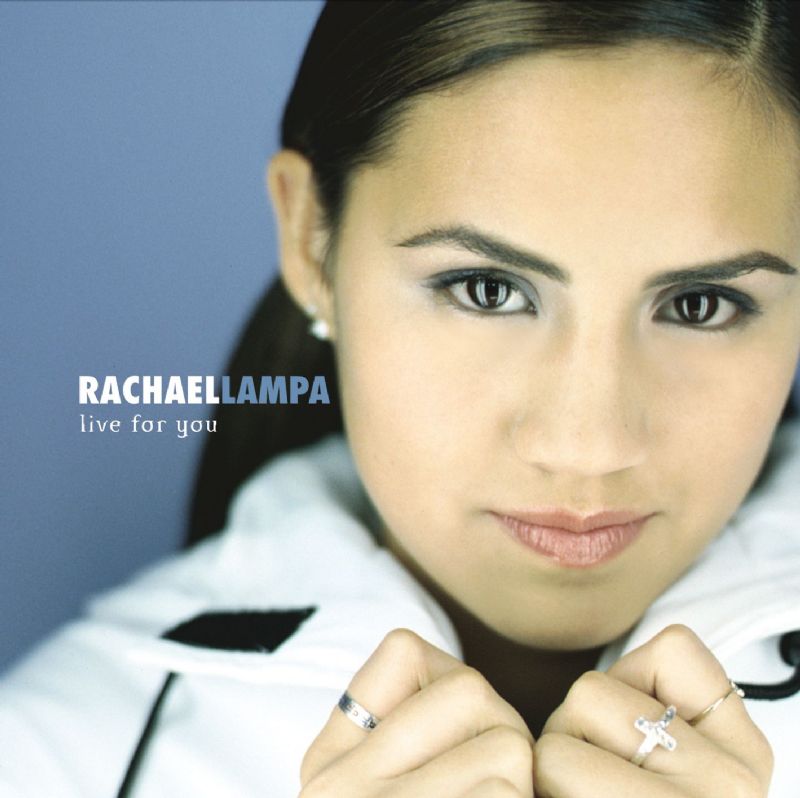 ~~~CD COVER DESIGN~~~
Her very first album has a very amateur album cover. Despite her young age at the time of release, they really could have done more to elevate the design of this album. The songs in this album are stunning, and they should make this album reflect that!
~~~TRACKLIST~~~
The album contains 11 tracks.
1) Day of Freedom 3.5-4/5
An Egyptian vibe starts the song off and it grows into a somewhat Europoppy tune with a very ethnic feel; so strong it sounds a bit Eurovision! The Christian lyrics does not rescue this song... and it is an average album starter for me. However, Rachael's vocals are very strong and it does demonstrate her ability well.
2) Live For You 5/5
How the tables have turned. From an average "Day of Freedom", we get Live For You. This song may start off gentle, but it grows into such a powerful tune. It is upbeat, catchy and youthful. This is one of my favourites on the album, and perhaps sums up this whole album as Rachael was very young when this was released (I think 14?).
3) Always Be My Home 4.5/5
The song starts off soft and stays elegantly simple, but the chorus is extremely powerful and demonstrates Rachael's strong voice. The lyrics again are inspirational and passionately sung.
4) God Loves You 4/5
An extremely upbeat backing starts this song off and overall maintains an uplifting pop feel. This song is almost perfect for when it was released (2000), but may sound a bit cheesy today (a bit TOO poppy?). Lyrics wise, it is another encouraging song.
5) Blessed 4.5/5
The pop-ness is toned down in this next track. We are given another soft starter which turns into another a strong song with powerful chorus. It is starting to sound slightly samey though.
6) You Lift Me Up 5/5
We get another surprise as Rachael turns out with this preppy track that's pretty much on the same pop level as "God Loves You" but slightly more sophisticated in which it becomes an amazing feel good song you can sing and dance to anytime.
7) Shaken 3/5
This song is a much more "edgier" song compared to everything we have heard so far, taking an 'R n B' nature. However the "Shaken shaken shaken" bit in the chorus is a bit cheesy. I don't think this song fits in the album at all, despite showing her versatility.
8) Free 5/5
A slow starting song, but we return to the delicate Rachael Lampa we are now used to. Another extremely strong and powerful song which is a mix of pop and ballad. Another one of my favourite tracks with amazing lyrics.
9) Hide Me 3.5/5
As the album begins to close, we get a soft song. At this point, it no longer feels that special. It is a strong song but is quite forgettable compared to the ones we have previously heard.
10) Secret Place 4/5
The same thing goes for this song. It is fantastic, upbeat, catchy and controlled, and perhaps if moved up the track list it will fare better. It just isn't as dynamic as something like "Live For You".
11) My Father's Heart 4.5/5
The album finishes off beautifully with this song which is slow but really powerful, soft yet penetrating. An amazing finish and really rounds off the album well.
TRACKS TO LOVE: Live For You, Always be my home, You life me up, Free, My father's heart
TRACKS TO AVOID: Shaken
~~~OVERALL~~~
Rachael Lampa's debut album is heavily Christian. The lyrics in every song is extremely powerful which compliment Rachael's voice which is also extremely strong. However not every single song works, especially Shaken, as it does not fit into the album as a whole. Literally EVERYTHING else is amazing and consistent.
Whilst some may criticise the album for being "samey", this is what she does best- she is an amazingly powerful singer. The way the album has been put together does not leave you dissatisfied with so many tracks. What it does leave us with is this question: How will she top this?