Rachael Lampa is a Dove Award Winning Christian Singer. This is her second album.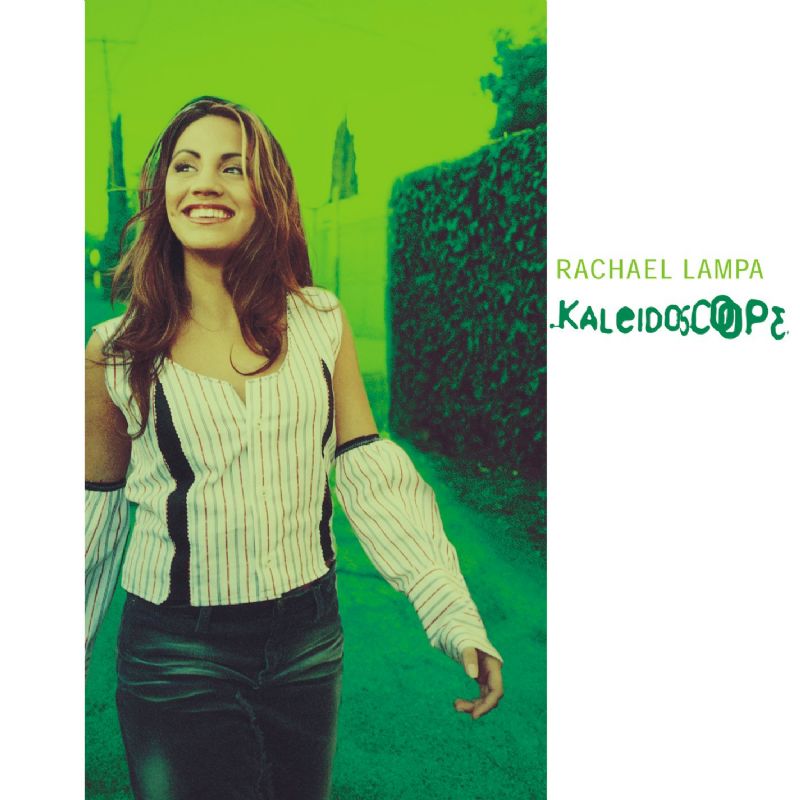 ~~~CD COVER DESIGN~~~
An interesting cover. Doesn't stand out very much but has a bright green thing which I guess attracts attention. Definitely not as classy as "Rachael Lampa", her fourth album.
~~~TRACKLIST~~~
The album contains 11 tracks.
1) Saviour Song 3.5/5
This sounds very Stacie Orrico (they are best friends). It is more soulful mixed with 'R n B', yet sounds very much like a worship song (aptly titled). On the fence about this one... I guess it depends on the mood.
2) I'm All Yours 5/5
The song, again sounds quite like a vibe Stacie Orrico produced on her albums. This song works as an upbeat and uplifting Christian song with great lyrics and meaning.
3) Brand New Life 4/5
Yet another passionate and beautiful song which is youthful, full of spirit and extremely exciting; Rachael Lampa expresses her praise for God. A great song which you can listen to and just makes you happy!
4) Lead Me (I'll Follow) 5/5
A very upbeat yet exciting song of a really pop nature. This is extremely refreshing; and is definitely one of my favourite tracks on this album. The chorus is highly up tempo and just makes you want to sing along. Love the catchiness, and her passion!
5) No Greater Love 4/5
The song starts off extremely peaceful with its piano backing, and continues very softly and elegantly. It is passionately sung and it is this softness that makes this powerful. Again, fab lyrics!
6) For Your Love 4/5
Despite the slightly techno intro, the lyrics remain constant and powerful. Once the techo-ness disappears it becomes another catchy and smooth song. This is somehow slightly more forgettable than the other tracks, but on its own, it is consistently good.
7) Beautiful 3.5/5
A powerful and strong track exclaiming the beauty of God. A fresh and beautifully crafted song, showing off Rachael's vocals.
8) Sanctuary 3/5
A very upbeat contribution that sometimes feels a bit too overwhelming. It has too many layers and makes you slightly dazed, as if entering a very crowded street and just losing yourself and getting really confuddled!
9) It's About You 4.5/5
Stacie Vibed song is yet another powerful track. The lyrics are meaningful, purposeful and inspirational. Throw a bit of "wo-o-o-h" in there and you have yet another catchy but beautiful song.
10) Give your Heart Away 4/5
A slower song, with meaningful lyrics. Soft and tranquil; Rachael Lampa again sings passionately and genuinely, and progresses to the end of the album well.
11) A Song For You 4/5
A mid-tempo song which is captivating. The lyrics are also quite good, but the rhythm and vocals are a bit odd... She is technically perfect, but the way the song is arranged; it feels only slightly odd. Also, a bit dreamy and trance-like... not sure if this is a good thing.
TRACKS TO LOVE: Lead me (I'll Follow), I'm All Yours, It's all about You
TRACKS TO AVOID: None in particular, but some just average compared to the amazing potential Rachael has.
~~~OVERALL~~~
A very strong album overall, with almost every track a stunning mix of powerful vocals and immensely powerful lyrics. This is a more Christian influenced album and it is this that shows her passion and highlights her voice. Every song is deeper than just a nice tune.
I would highly recommend this album- purely stunning, with a few tracks outstanding, shines above the rest; but all totally listenable and no need to skip any tracks!