WOW, this episode was soo tense, well at the end anyway, as we know that 2 girls, yes TWO are going to be eliminated this episode. There are only FOUR left anyway, so HALF are being cut!
The remaining girls are Erin, Jennifer, Laura and Nicole, and for their challenge, they had to do Hula dance slash Hip Hop which was really weird.. and why do they do another dance challenge that is completely UNRELATED to the photo shoot... urgh its so stupid... and irrelevant.
Anyway for their photo shoot they had to be a Hawaiian Goddess of Volcanoes or somethings, and they stood on volcanic rock in front of crashing waves... I think the garments were REALLY awesome but the whole concept was a bit weak. In the end, the effect was NOT there, there wasn't really a lot of impact from the elements...
Anyway, Nicole rocked the shoot, whilst everyone else didn't do so well. Mr Jay says she rocked it, she rocked it.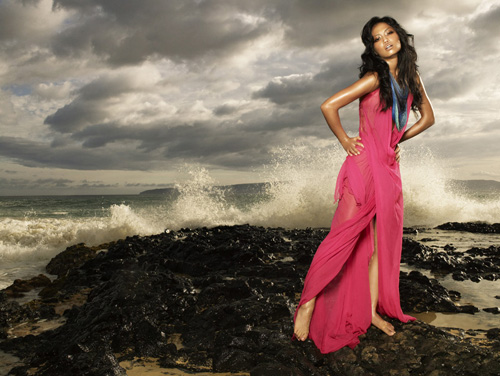 Jennifer
This picture I thought was the worse of the four, she just didn't bring anything to the picture. Her pose looks awkward and the open mouth was like she was a fish gasping for air. The wave at the back was good, and I tend to look at that more than her which is BAD.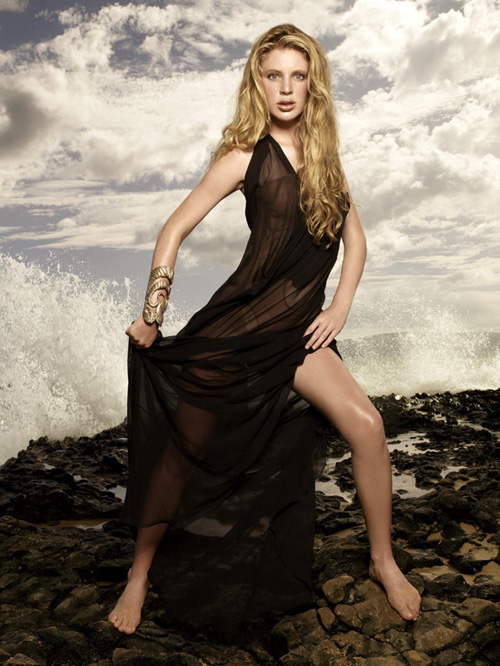 Laura
This isn't a bad shot, but her FACE is BAD- her expression looks shocked, like a deer caught in the headlights... and her pose made her look short...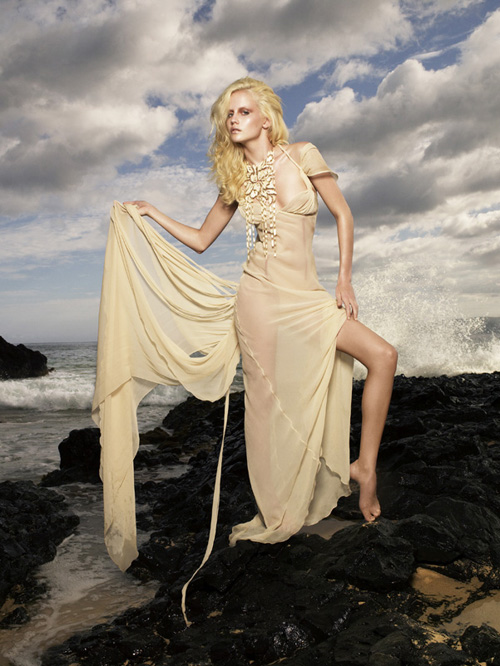 Erin
This was an awesome picture by Erin. I really like this, and I would've picked her to be in the final based on this image alone. However, she is temperamental and inconsistant...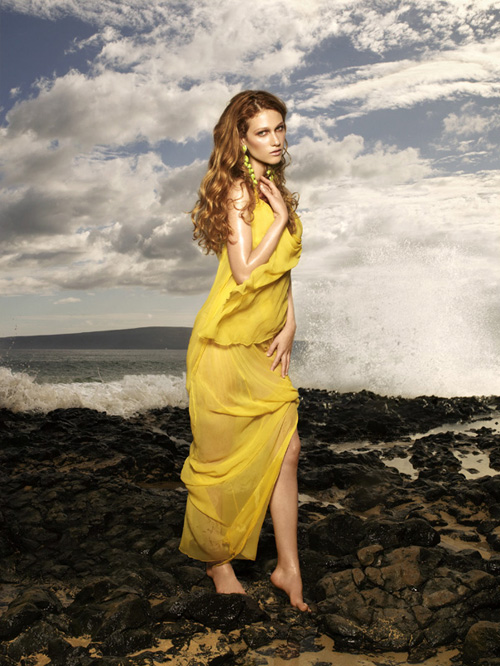 Nicole
I thought the photo they chose for Nicole was like, NOT as amazing as it could be. When MR JAY goes that hyper after a shoot, it should be PERFECT, and it wasn't... so was it fixed? Did the production team and TYRA deliberately choose a bad shot of Nicole to make it more tense? If so, it was definitely NOT fair, but still, the photo is amazing...- The face is gorgeous, I think she should've smiled with her eyes a bit more, looks slightly angry, ONLY slightly.... great picture though!!
So for the final panel, I KNEW Nicole would make it, it was definite. But of the other three, who will ??
So, Tyra calls Nicole first, but the other three, it was just SO unpredictable.
She could've picked:
Jennifer- She is Asian, and has good photos in the past, happy bubbly personality.
Erin- She made a drastic improvement and has a stunning face
Laura- Transforms in photos, has a great personality...
SO WHO WAS IT??? IT WAS LAURA!!!! WOOHOO
I like Laura, she is soo funny and interesting, but I don't think she LOOKS like a Top Model...
So who will win? Nicole or Laura?
I think Nicole SHOULD WIN, but will Laura command the runway? We know Nicole is not very good in that area... but hopefully she will rock the commercial like she did last time, rock the photoshoot, and do good at runway...
WOW the first time I liked BOTH the girls, and where one of which is one I wanted to win since the BEGINNING and also quirky...